Download Sharada BNYS College Mangalore Fee Structure 2022
About The College
Sharada BNYS and BAMS Medical College Mangalore
Sharada Yoga and Naturopathy College is one of the Best BNYS Colleges in Mangalore, Karnataka. BNYS course affiliated to Rajiv Gandhi University of Health Sciences and recognized by Govt. of Karnataka.
The intake capacity is 60 students every year. This Naturopathy College in Mangalore is the first full-fledged Yoga & Nature Cure Hospital and College. It is located in Devinagara, Talapady, Mangalore.
Sharada BNYS College Mangalore has its Yoga and Naturopathy Medical College Hospital with 100 beds in college Premises.
Well Equipped Laboratories for basic Sciences with a separate Anatomy Museum available in this naturopathy college.
Home away from home hostels situated in the college campus. College Hostel consists of a well-designed separate block for men and women with the vegetarian mess. This BNYS college in Mangalore is endowed with well-qualified, dedicated, and experienced faculty.
Sharada Yoga and Naturopathy Medical College and Hospital
This  BNYS Colleges in Mangalore also provides Value-added education programs traditional system of education, basic computer skills, local languages (Kannada), English and Sanskrit are taught. The cutting edge school foundation, Sharada Yoga and Naturopathy Medical College have a 100 had relations with the clinic for understudies to get active involvement with rehearsing Yoga and Naturopathy.
Future Yoga and Naturopathy Practitioners to Sharada Yoga and Naturopathy Medical College and Hospital and experience an air of recuperating.
Naturopathy is a way of life – living as per the simple laws of nature.
It is also a drug-less system of healthcare based on treatments like
Yoga Therapy, Massage Therapy, Magneto therapy, Reflexology,
Chromotherapy, Acupuncture, Acupressure, and many more.
At Sharada, we provide authentic Naturopathy and Yoga treatments as per the assessment of your condition. We also have modern infrastructure and equipment to serve you better.
Sharada Yoga and Naturopathy Medical College and Hospital's program in Yoga and Naturopathy cultivate greatness on heads of substitute medication.
Download Affiliation for Sharada Yoga and Naturopathy Medical College and Hospital Click Here
Sharada Ayurvedic Medical College and Hospital
Sharada BAMS College in Mangalore Mainly offers was envisioned by trustees with the single-minded objective of imparting education that is truly a class apart. At most, the College has an affiliated with Rajiv Gandhi University of Health Sciences and is recognized by Govt. of Karnataka.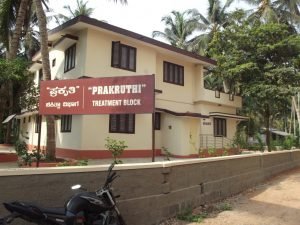 Bachelor of Ayurvedic Medicine (BAMS) and Surgery offers the students an integrated pattern of the syllabus, which covers traditional Ayurvedic systems with relevant knowledge of contemporary sciences in the stipulated duration of 5 ½ years inclusive of a compulsory clinical internship of 1 year.
The core BAMS academics will provide students with an opportunity to acquire an understanding of the unique role of an Ayurveda practitioner along with the basic knowledge, skills, and attitudes necessary to care for patients from all walks of life.
The focal point of an instructive program isn't just the exchange of data however the change of the student in a culture giving that cunning mix of help and challenge that prompts schooling.
Facilities provided by Shradha Ayurvedic Medical College
Sharadha college has fully equipped Ayurveda Departments and specialty clinics. Here, one can get authentic treatments for rejuvenation or any ailments that one might have. 100 Bedd Ayurveda Hospital is a state-of-the-art hospital providing traditional Ayurveda treatments along with modern facilities. Located in a picturesque landscape and connected by Road, Rail, and Air, Sharada Ayurveda Hospital serves the needy with skilled doctors, dedicated nurses, well-trained therapists, modern infrastructure, and humble staff.
Modular Operation Theatre
Sharadha Medical College has a state-of-the-art modular Operation Theatre with Minor Operation Theatre for Day Care Surgeries.
Faculty
The faculties have both academic as well as clinical experience of several years in reputed institutions. Further, their commitment to impart thorough knowledge helps the students gain both theoretical and practical knowledge.
Multimedia Library
A digital library with a vast collection of resources within the campus. Moreover, this enriches the learning of students with reference material from a wide range of sources.
Gallery Classrooms
Spacious gallery classrooms equipped with multimedia projectors enable the students to experience effective learning.
Laboratories
State-of-the-art simulation laboratories help to reinforce classroom learning for the students.
Hostels
Hostels at SAMCH were designed with the concept of 'Home away from Home'. Besides, Living on the campus helps the students to be close to academic and support services throughout their graduation program.
Vegetarian Food
The hostel mess serves nutritious and hygienic vegetarian food strictly focused on a natural diet. In addition to, For preparing food mess to use organic vegetables grown within the campus and fresh milk
Yoga Hall
Students practice yoga as part of their curriculum. Meanwhile, daily practice of yoga asanas, pranayama, meditation helps in the overall development of the students.
Playground
Recreation on campus includes indoor, outdoor sports activities and yoga. Similarly, on-campus sports facilities are typically open around the calendar year.
Swimming Pool
A 25 meters Swimming Pool within the campus is available for the students.
Eligibility
Candidate must have passed the 10+2 or equivalent examinations in science subjects Must have obtained at least 45% aggregate marks in Physics, Chemistry, and Biology
Likewise, the student must have learned English as a compulsory language
NEET is not mandatory for admissions
Meanwhile, He/she must have completed 17 years of age as of 31st December
For Out-of-state Students
Accordingly, students of other states should attach an eligibility certificate from Rajiv Gandhi University of Health Sciences, Bangalore, along with the application.
For Foreign Students
A foreign national seeking admission should enclose the following certificates with the application:
Firstly, an eligibility certificate from Rajiv Gandhi University of Health Sciences, Bengaluru.
Secondly, a clearance certificate should be collected from the Ministry of Human Resources Development, Government of India, New Delhi.
Again, no objection certificate from Rajiv Gandhi University of Health Sciences, Bangalore, in case of candidates having other qualifications not mentioned in the prospectus as the equivalent of Karnataka State P.U.C Examination.
A regular student should produce a Visa/ Long Term Visa (for further details, they are required to refer to the Memorandum No. A1/FR/51(86) dated 1-4-1986, issued by the office of the DG (intelligence), Bangalore).
Need to produce a copy of the medical screening.
Admission Procedure
Firstly, the specific application form for the program should collect from the website of the Enrollacademy or University.
Secondly, the submission of duly filled forms for application with essential and mandatory documents. Duly signed with the application, further applications for the fees either in demand/draft or cash to the Office of admission, Srinivas University.
After that, collect the admission confirmation letter and pay the remaining amount while starting college.
Book Admission In Sharada BNYS College Mangalore